Eric Ellis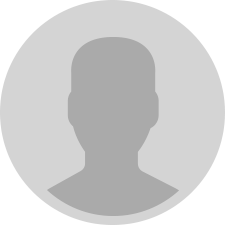 former Sth-East Asia Correspondent Fortune Magazine - Gaucín, Spain
Diiilll-mahhhh,' the ad's jingle would calmly chorus. As a piece of marketing, it was genius,
DO TRY IT!
Though a career foreign correspondent in Asia, my first taste of Dilmah and Merrill Fernando came not through journalism or even tea but via a passion for Australian Rules football.
Through the 2000s, as a regional correspondent for Fortune Magazine, news events would take me to problematic places like Pakistan, Afghanistan, East Timor, Indonesia et al. Too often that list also included Sri Lanka, charting the country's painful transition from years of civil war to a ceasefire, through a devastating tsunami and, tragically, back to war again. But regardless of where I was, each weekend from March-September I availed of whatever scratchy internet connection I could muster to listen to my hometown football team, Geelong, negotiate the Australian Football League season.
'Footy,' as we Australians call it, is in our DNA. And for me, in Asia, it was a counterpoint to the hotspot I found myself in at the time, be it Kabul or Karachi, Dili or Delhi. After Geelong scored a goal or, as was more likely then, had one scored against it, the Melbourne broadcaster of the game would break for advertisements. Dilmah advertisements.

"Diiilll-mahhhh,' the ad's jingle would calmly chorus. As a piece of marketing, it was genius, embedding an 'ear worm' now implanted for 20 years. The promo featured a man's avuncular, calming baritone that I immediately recognised as Sri Lankan. Sometimes that voice would be a special guest interviewed on my footy broadcast, apparently belonging to a man called Merrill Fernando, identified as the patriarch behind those ads, the man behind Dilmah. "Do Try It," he would implore of his teas.

So I eventually did, first at the trendy T-Bar in the Colombo Hilton, my home away from home in Lanka. Quickly addicted, soon I was clearing John Keells' beverage selection of Dilmah whenever I was in Colombo to take the precious booty home to my English wife Sara in Singapore. I made a mental note to find out more about this Dilmah company whenever more compelling news events quietened, to meet that man with the soothing baritone and write about them both for Fortune as a rare export success story from a then broken nation.
In mid-2007, Fortune photographer Palani Mohan and I arrived at Dilmah's glorious tea estates around Hatton, to be met by Dilhan Fernando, Merrill's son. In Castlereagh's sumptuous garden, Dilhan tended the leaf with the precision and knowledge I'd only seen before of a Bordeaux vigneron. A few days later, at Dilmah's Colombo headquarters, I finally got to sit before that voice. "Do try it," Mr Fernando said on cue, tending me a cup of his premium Ceylon Silver Tips.
In his trademark cream chinos and chambray shirt, Merrill took me on a fascinating tour, of Dilmah's history and his own, what was then his 57 years in tea, now 70. I learned that he had a soft spot for Australia; a pioneering supermarket order in Melbourne had been crucial to Dilmah's international expansion. His anecdotes were rich, vivid and often revealingly counter-intuitive, recounting as if yesterday his early days trading tea with the then Soviet Union, which turned out to value quality tea just like its ideological opponents. "Moscow was a very good customer," he told me, "they paid on time in pounds sterling via London and were very courteous." And, now with a little more steel, he told me of Dilmah's asymmetrical market battles with global Western tea giants armed with deep pockets, a David-and-Goliath tussle that continues to this day, and only seems to make Dilmah stronger and smarter.

Underpinned by evident integrity, Dilmah's story was a rare example of the Sri Lanka that was possible in a country I came to love – and owned a beachside part of its south coast for near a decade – the nation as it can be, and it proved one of my more enjoyable assignments in 38 years of journalism. Happily, near each time I return to Lanka, I'm invited to the Fernando family home, to relish their delicious meals and Merrill's always acute, always compassionate take on world events. I'm proud to say the Fernandos have become friends, something foreign correspondents don't often get to say.

Mr Fernando, congratulations to you on your brilliant career and your achievements, not least as a family man. I wish you all the very best as you reach this significant milestone,and may there be many more to come. Yours has been a life very well-lived, and one that I'm sure you'd recommend to the rest of us thus;
'Do Try It'.