Manik De Silva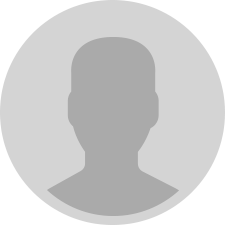 Merrill and I go back many years – I cannot exactly recall how many. I don't remember interacting with him when he was a tea taster at A.F. Jones.
It was later, after he had set up his own company, Ceylon Tea Services Ltd. (now Dilmah Tea Company PLC) that I came to know him and appreciate his lifelong passion of preserving for posterity the image of Ceylon Tea as a pure natural product of this country endangered by persisting and continuing lobbies to permit the import into the country of inferior and cheaper teas and blend it with ours.
Merrill likes to call himself "The Teamaker". That he has been for most of his long life beginning from his apprenticeship as a tea taster. I don't know how that came about but I do know that he did not come from an affluent and privileged family who's children were normally selected for these positions by the big tea exporters including the multinationals. But Merrill made it; and that was to the lasting benefit of the Ceylon (later Sri Lankan) tea industry.
He believes that teas like wine have many unique and individual properties depending on where it's grown and various climatic factors like wind, rain and sunshine that creates the various subtle flavours relished by connoisseurs. Today we see some exporters, including some individual estates, developing and pushing their own marks. But this has been relatively new. Despite creating competitors to his own Dilmah brand, coined by combining the names of his two sons, Dilhan and Malik, Merrill has been advocating these developments and creation of nationally owned brands.
But to get a way from tea, Merrill has also been a longtime aficionado of good food. I remember a long interview with him some decades ago when he suggested we continue our conversation over dinner. We drove to his then home at Gower Street in Havelock town and sat down to stringhoppers, a white seer fish curry and pol sambol cooked by a kussi amma of yore, now an extinct species. That was the first time I'd eaten a seer fish kirihodda and I relished it with the string hoppers and coconut sambol.
I had some friends, the late Aubrey Samarasinghe, then judge advocate of the Navy, and his late wife, Bertha who, hailing from Matara, was an accomplished cook. I told her about the meal and how much I had enjoyed it, my previous experience being eating a fish curry cooked either kirata or mirisata, or an ambulthiyal but never a seer fish kirihodda. Bertha replied, "Merril knows fish. I often see him at his gate buying fish from vendors."
So it's not only tea that Merrill knows. He also knows the travails of the have nots (hence his credo Business is a Matter of Human Service) He once told me how he used to send a regular supply of tea to his mother at Pallansena, a small village off Negombo. One day when he visited he found his mother dividing the tea he had sent her to several paper packets. "What are you doing?" he asked her. "The tea you send is far too much for me. So I'm dividing it for my poor neighbours." That would give you sense of where Merrill's philanthropy came from.
Ceylon Tea Services (CTS) was one of the best investments I ever made. When the company was established three decades ago, CTS like many well known and established companies of the day, sought quotations on the Colombo Stock Exchange with Initial Public Offers. I used to buy a thousand shares (Rs. 10,000) in many of those. To my great good fortune CTS was one of them. I knew that there were generous annual dividends (much higher than the norm) and occasional bonus issues. But I didn't really know how much had come into my pocket from my initial investment.
In a recent annual report of his company, Merrill told CTS shareholders what it was. I quote "Our return on investment over a 28-year period has been remarkable. An investment of Rs. 10,000 on a thousand shares at the IPO had delivered (over) Rs. 1.9 million in dividends alone up to Mar. 31, 2009. At the current market value (of the CTS share) up to Mar. 31, 2009 the current market value of that relatively small investment stands at Rs. 5.4 million."
Need I say more? Ten years has passed since that disclosure and the dividend stream has been continuously lavish. CTS (now Dilmah) shareholders can also take satisfaction that a generous slice of the company's earnings, with their unanimous concurrence, goes to charity and worthy causes like environment protection. Much of that money comes from Merrill's own pocket as the lion's share of the company is owned by parties connected to him.