Nigel Scott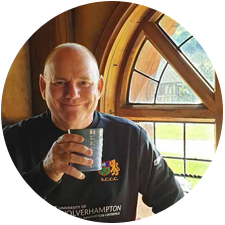 you were somewhat of a "Father" figure to me and that has only been enhanced over these past years.
WOW…..it feels like only yesterday that I had the pleasure of being invited to contribute an article about Merrill J Fernando in the wonderful publication known as "THE TEAMAKER"
Turns out that was in fact in 2009 as this iconic brand tuned 21 years young! We wind the clock forward to the now….6th May 2020 to celebrate "Merrill J Fernando`s" 90th birthday but as he would affirm, more importantly his 70 years in tea! Many congratulations on both fronts Merrill. Back in 2009, having known Merrill since 1990, I wrote in the publication of some of the background of Merrill & Dilmah in New Zealand along with my admiration of Merrill for not only what he had achieved but also as a human being. Fast forward to 2020 and this has grown out of sight!
Merrill, or Mr Dilmah as he is affectionately known, is still well respected and celebrated within our small country. This was reinforced during Merrill`s latest Kiwi visit in November 2019 that saw Merrill being capped as a "Doctor of Science" by Massey University in New Zealand. The doctorate acknowledges his commitment to ethical business, the New Zealand food industry and of course Tea! Following that ceremony we held a dinner to celebrate the awarding of the Doctorate with some distinguished guests and friends of Merrill`s. What a wonderful night was had with Merrill catching up with a number of friends that he hasn't seen for a while. A very emotional night……Merrill was so proud.
The night will be also be remembered fondly for the humour & banter that was shared between Merrill, Malik & Dilhan…….especially when they presented their father with a Stethoscope given that he had just been made a Doctor. So we now have a "Doctor Fernando" in the Dilmah ranks! Despite the serious nature of "business" and the struggle that Merrill endured over the many years of inviting Kiwi`s to "Do try it" he has always maintained a super sense of humour that he has passed onto his sons.
In the early years John Burton, Merrill`s NZ business partner, would supply Merrill with a credit card to cover his expenses whilst selling & promoting his Dilmah throughout the country. Ross Bevins our financial manager here at DNZ was the "minder" of the card. Ross is big burley character that you would not mess with. He used to remark that the card felt quite hot upon its return to him from Merrill. This tradition with the credit card continued for a number of years until it got to the stage whereby the card got so HOT that it supposedly burst into flames and was never seen again.
We are unsure to this day if it was in fact Merrill that was sighted in the local Casino here in Auckland or not. So Merrill, having raised 2 fantastic children, along with having 2 beautiful daughter in laws, being blessed with 5 super grandchildren, 70 years in tea, 90 years on God`s earth, creating DILMAH, establishing business as a matter of human service, making Dilmah the number 1 brand in NZ over the past 10 years…………. well what more is there to achieve? Ahhhh……..sorry if you are Merrill J Fernando I would say plenty! Merrill I stand by what I wrote in "THE TEAMAKER" book…..I said you were somewhat of a "Father" figure to me and that has only been enhanced over these past years.

Thank you for everything you have done for me personally and for my family but more so for what you have done and continue to do for the World. God Bless & of course "Do try it."