Simon Anholt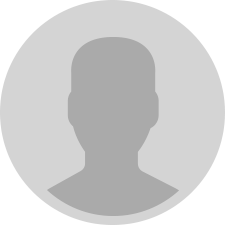 I see him as a pioneer in a fairer global distribution of wealth.
In 2002, whilst researching for my fourth book, Brand New Justice, I first read about Merrill Fernando and his audacious bid to create a global tea brand. The book explored the idea that one day, consumers in the 'developed' world might start seeing premium branded products on the shelves that didn't come from Western Europe, East Asia or North America
And since brand value and other 'intangibles' account for such a high proportion of all the wealth in the world, the macroeconomic impact of this phenomenon would be a significant one. As long as developing countries only produce raw materials and manufacture on behalf of rich-country companies, I argued, and the brands remain in the hands of those companies, crushing global inequality will persist. So if we in the West really mean what we say about wanting the developing world to 'catch up', then we should encourage them to become brand-owners and brand-builders, not just manufacturers and suppliers of raw materials and cheap labour. Among the developing-world entrepreneurs I featured in the book was one Merrill J. Fernando, whom I described as an inspiration to other exporters from all over the global South. Of the twenty or thirty business cases I presented in Brand New Justice, Dilmah Tea was one of the very few that could already boast a substantial customerfacing presence – and brand recognition – amongst consumers in eighty or more countries around the world.
The idea of 'global brands from emerging markets' was considered eccentric at the time, yet it becomes less outlandish with every year that passes. I see Merrill's professional achievement as far more than just a success for himself and the many stakeholders who benefit from that success in Sri Lanka and around the world: I see him as a pioneer in a fairer global distribution of wealth. This is not driving global equality by means of charity, not the South rising thanks to the generosity of the North: this is the South rising on its own merits, its own hard work, its own imagination, its own genius.
And the best thing of all? Dilmah may have caught up with many of the Western brands in its sector, but in the area which increasingly matters more to a company than its profit margins – that of corporate citizenship – it surpasses most Western brands. This is the best kind of developmental leapfrogging one can imagine: global firms from emerging markets that not only beat the West at the branding game, but also put them to shame when it comes to proving that a successful company doesn't merely return value to its stakeholders, but earns its place in society every day.
I'm very sad that my family and I can't be with Merrill on this auspicious day. But we will raise a cup of tea to his good health and the happiness he so richly deserves.
"I see him as a pioneer in a fairer global distribution of wealth."