The Shipping And Logistics Team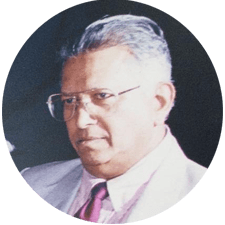 Dear Sir,
Today is your Birthday .

The significance of this day is beyond just your Birthday.
It's the celebration of Someone who is much Loved and Greatly Admired by the World.
Your Sincerity and Ethics inspired us.
Your Hardwork , Dedication and Commitment motivated us.
You set a great example for all of us to follow.
HAPPY BIRTHDAY TO YOU -
The person who worked tirelessly hard to build DILMAH , the person who has
always inspired us to be better than what we are and the person who has been a Great Leader we all look upto.
MAY THE LORD BE WITH YOU ALWAYS AND BLESS YOU WITH GOOD HEALTH , SUCCESS , WISDOM AND PROSPERITY.
FROM
THE SHIPPING AND LOGISTICS TEAM.
The mark of a true visionary is his ability to envisage the future, Act on it
Yielding great results in the process and then using this success for the benefit of others.