Alan Palmer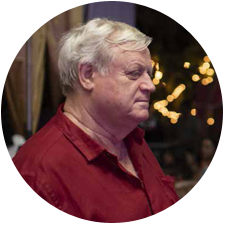 Many people will have highlighted in their messages the incredible history of Merrill J Fernando bringing Sri Lanka's ethnic tea to the world,and his initiatives here regarding the poor,needy and deprived young and old.
The establishments which are now developing throughout Sri Lanka are in his vision to give back to the community.
We have met on numerous occasions in the last 30years at Global trade shows such as Anuga FHA and Gulfood. At his headquarters in Colombo when I brought students from Singapore to learn more about tea and culinary colleagues from the world over.His welcome was always a warm beaming smile.
I have been to Dilmah Hill were his family lives.
On several occasions I made Swiss Raclette.
I explained to him that besides accompanying the cheese with a glass of white wine the Swiss serve hot Cinnamon Tea. I said that by doing so helps to digest the rich cheese during and after the meal. He was so happy to learn that his beloved tea was having such a positive effect.
This is a short message but l hope to witness the celebrations in Colombo in May
I am sure that this occasion will truely allow us to honour his humble passionate and active life.
We wish him many more years to achieve more milestones with his global family and continue his vision that has made him an Icon of humanity.