Mr. Yusuff Ali Yma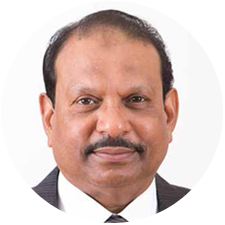 Chairman & Managing Director, Lulu Group
I am very happy to learn that this year 2020 is a milestone year for Mr. Merrill J. Fernando and Dilmah Tea. It is heartening that Mr. Merrill J. Fernando who is celebrating his 90th birthday is also spending his 70th year in tea. This is indeed a great milestone and I am happy to note that several friends and well-wishers are being invited to a celebration that will take place in Nuwara Eliya on the 6th May 2020.
Let me also put on record my sincere thanks for the thoughtfulness in inviting me to attend this celebration. It would have been a matter of great joy and happiness to be a part of this momentous occasion, but I deeply regret my inability to attend due to unavoidable prior commitments and pressing official engagements which greatly necessitates my presence.
I have met Mr. Merrill J. Fernando briefly once during his visit to our Corporate Office in Abu Dhabi, UAE and we spent some time at my Office and later at my Residence for Lunch. Though the time we spent was very short, he had left a lasting impression on me with his wisdom and humility. Let me heartily congratulate Mr. Merrill J. Fernando and members of his family on this very joyous occasion and sincerely pray Almighty Allah shower His choicest blessings upon him to see many more happy returns of his birthday.