Olav C. Ellerbrock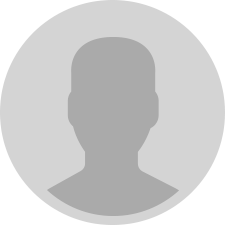 HÄLSSEN & LYON GMBH
My dear Merrill We are about the same age, but your memory is better than mine because I need written text in order not to forget what I had been planning to say

We first met in 1963 at your wedding with Devika, a very charming and beautiful lady, a wedding to which her father had invited me.
In those days her father, Montague Jayawickrama, was the Minister for Plantation Industries as well as Chairman of the Sri Lanka Tea Board and keen on developing the export of Ceylon tea.
He was a passionate tea man, traveled a lot and was known to his friends as Monty.
During the years 1959-1960 my father Carl had built the Ceytea factory in Agrapatna, the first German investment after Sri Lanka's independence in 1948. My father had started this venture in close cooperation with the Tea Research Institute of Sri Lanka where he sometimes met with your fatherin-law who always supported the activities of that institute.
A few years earlier the German Tea Trade Association had formed a separate unit for marketing Ceylon and Indian teas and the Tea Boards of both producing countries had joined us in our efforts to propagate qualityteas and therefore high grown teas from Uva, Nuwara Eliya and Dimbula.
Whenever Monty attended a meeting in Hamburg, he stayed at the Atlantic hotel and often he was accompanied by his daughter Devika.
I suppose that helping her father to push Sri Lankan tea exports to Germany didn't really interest her. She must have found this boring and preferred to use her stays in our town for shopping and contacting by phone her many friends all over the world.
International phone calls were rather expensive in those days and, as you can imagine, represented the largest part of the Atlantic hotel bill.
We Germans are known for accurate work and planning and therefore the phone calls of Mrs. Fernando always figured as a
special item in the annual budgets of our Tea Association. This means, dear Merrill, that a long time before you started exporting your Dilmah brand to Europe, the name Fernando was already well known over here due to your wife's costly habit, which I would like to describe as an unusual but efficient kind of publicity for you and your company.
Your merits, dear Merrill, have already been praised by many of your guests, a reason for me to thank you for your friendship today, after having known you for so many years.
Today's birthday party is a wonderful occasion to meet wonderful people and therefore I would like to suggest that from now on you throw a birthday party every year, a wish which, I am sure, will be shared by all your guests.
This, at least, is my hope and therefore, ladies and gentlemen, I would like to invite you to raise your glasses and drink to the health of this wonderful man, Merrill.
Thank you for your attention.