Paul Polman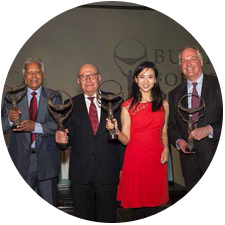 Former CEO Unilever, United Kingdom
Dear Merrill,
Not only congratulations with yet another
milestone, celebrating your 90th year on this
wonderful planet, but also to simply thank you
for all you have done for others and showing that
responsible business is also good business. For
me you have set the standards of moral capitalism
and we all know that this is not easy in tough
industries like tea. You have inspired many and
may this continue for a long time to come. Full of
admiration and once more enjoy the special event.