Peter Paul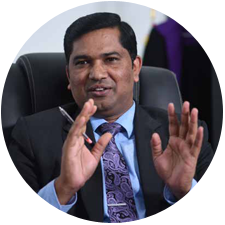 The Magistrate, Jaffna
I was raised by a single mother at Dilmah's
Holyrood Estate and I always wanted to
become a lawyer for as long as I can remember.
Education became my way forward and I was
firmly determined to focus on my dreams and
ambitions. The MJF Foundation recognised me
for his outstanding academic record and provided
guidance, resources, and support to further my
studies. Merrill J. Fernando's vision has been
powerful, impactful and inspiring in changing the
lives of hundreds of less-privileged young girls and
boys - like me. My life has been changed forever
thanks to the support I received from the MJF
Foundation to further my education. Without
them, I wouldn't be the person who I am today.