Ranil Glen Seneviratne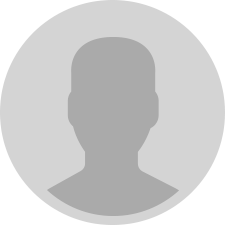 Dear Mr. Merrill J. Fernando,
Like you I too was born in Sri Lanka and like you I too was Baptized and Confirmed .However , unlike you I became an Atheist at the age of 16 and a Marxist-Leninist soon after .In 1971 my Singaporean Father ( of Sri Lankan decent ) got me out of the country .There in the Islamic State of Brunei I had a deep spiritual encounter with the Lord Jesus Christ.As a result I decided to become a Priest and left for Europe .Even though I studied Theology , I felt that the Lord was leading me to be a Lay Minister and that is what I have been doing in Italy since 1978 as an Evangelist with the Catholic Charismatic Renewal .Since the year 2000 I have been financingmy Ministry by opening a Gym and teaching Pilates and Yoga because God wants to Bless us Body , Soul and Spirit . You can get to know me through my website ,www.yogilatesbari.it .I would describe myself as a Health Entusiast who is the son of a Health Enthusiast ( My Father died while playing Golf in Colombo when he was about 97 years old !!! ).I have been following in his footsteps .As a "Health Nut" , I only drink Green Tea ( and without adding milk or sugar as our British Colonial Masters had taught us ).Normally here in Italy they only serve Green Tea in tea bags either from Liptons or from Twinnings .About two years ago I tasted some excellent tea in a Tea Room and when I asked them what tea it was they said it was Dilmah Tea .Unfortunately I don't see your Tea being sold in the Supermarkets and Health Stores here in ITALY .This moring I happen to run into your interview on Youtube and was moved to tears as I listened to your story .You Sir , have not only been as very successful Businessman , but you have Blessed the poor people of Sri Lanka .One day , when this life is over ,you will be very surprised when you see the Glorious Mansion that our Heavenly Father and His Son Jesus Christ our Lord have prepared for you using every good work you have done here on this Earth !!!