Sanjeewa Silva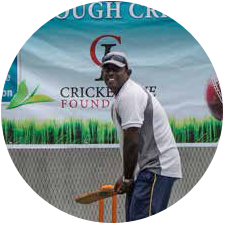 Country Manager - Cricket Live Foundation
Merrill J. Fernando is a living legend who has made a difference in the lives of girls, boys, youth, women and men in the country. He is a lovely human to all. Today, we see the glimpse of his success in our communities.
I have never seen a program like "Life Through Cricket" over 25 years of My Cricket career until I joined Cricket Live Foundation (CLF). CLF is a joint initiative by Cricket Live New Zealand & Dilmah's MJF Charitable Foundation which uses Sports as a medium to build better person and open a pathway to their future through Cricket. Through my role, I was given a great opportunity to work towards fulfilling the Chairman's vision in many ways. At CLF, we train children from the edges of society to become active and productive individuals through Cricket while inspiring youth into taking leadership as mentors and coaches to pass on their skills & knowledge to help local
children on their journey. We all work together as a team to serve our Founder's purpose and as we continue our work, we give back to communities with the little we have.
I wish you a happy 90th birthday, Merrill J. Fernando. May God protect you & your family members for the betterment of millions of people across the globe. I am grateful for you for recognising & rewarding me. It's a privilege to write this note representing one of the thousands of beneficiaries who received your kindness.