Sam, Evelyn, Amanda, Andrew and the Yeo's family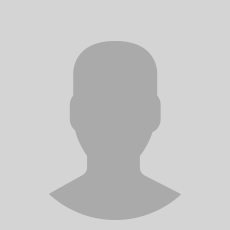 Dear Merrill,
It is with great joy that I am sending to you your birthday greeting. Indeed I thank the Lord for watching over you all these years since we first met in the late seventies when i came to Colombo to see you with my company plan to set up a manufacturing plant for children book. You were so kind to invite me to stay with you and gave me all the support and resources to encourage me to set my plant in Colombo.I was so impressed with your commitment as you put the welfare of your country economy first .And we were able to provide employment for over 1500 female workers .I was touch by your kindness ,sincerity ,humbleness and love for God .Throughout my stay in Colombo you make me feel so at home and introduce me to all your friends .I look back with such fond memories because you practice the faith of hospitality ,warmness and friendship ,nothing is too much for you.
I thanks the Lord for His divine appointment in meeting you and sharing many hours of fellowship with you exalting the Lord .I remember in my hours of need ,You hear the voice of God and call me from Colombo on a sunday afternoon to check on me and share Psalm 31 with me.Who would have known how i was feeling downhearted and trouble.Yet your comforting voice and pray for God's deliverance gave me hope that the battle was not lost but it is in the hand of God .How God had send His angel to give me hope and assurance that all is well with my soul,Thank you Merrill if only you know that it was God's divine intervention through your message that restore my hope and faith in our Almighty God.
We have share many memories over all the years whenever you drop by in Singapore and I thank God for your faith and walk with the Lord all these years .It is the Hands of God that see you through all the ups and down in life yet your faith remains steadfast for the Lord is good to you .He will continue to look after you like a good shepherd and will sustain you and give you many more years of His life .May you continue to remain a pillar of light for all those around you ,Salvation belongs to the Lord and His blessing be with His people .May God grant you all His wisdom and shalom.
Dear Merrill,I leave these words with you ,"Blessed are hose who have learned to acclaim you ,who walk in the light of your presence ,O Lord.They rejoice in your name all day long;they exult in your righteousness.For you are their glory and strength and by your favor you exalt their horn.Psalm 89:15-17.
May The Lord Bless you and keep you and be gracious unto you.
May His face shine upon you and grant you peace.
Happy Birthday and many more good years of the blessing of the Lord.